Richard Jessee is an Austin-based guitarist and instructor known for his explosive style combining fusion, country, jazz, rock, classical and funk. He currently plays lead guitar in the Dharma Kings and is a featured guitarist with Carl Hutchens. He also is a monster session player and has recorded multiple solo albums as the Richard Jessee Project. Richard has played shows in countless venues from small bars to 25,000 people festivals. He is a nationally recognized guitar instructor featured in several nationally distributed instructional videos. Reviewers have raved about his "frightening skill", "unnerving diversity" and "doses of brilliance."
---
Aaron Parks was born and raised in Houston, TX, in 1987. He was first interested in progressive rock when he listened to bands like Rush, Yes, King Crimson, Gentle Giant, Dixie Dregs and ELP in middle school and high school. While attending the University of Texas at Austin to earn a mechanical engineering degree, he put his mathematical skills to work to hone in on his own technical style. With the help of the jazz department at UT, his style became more versatile and deeper into the roots of the music and not just the technical aspect of drumming. The groove then became more important and melded with his technical style. After graduating in 2009, Aaron began to seek a band that would offer the same fusion of groove and technique. In 2009, he joined the Richard Jessee Project and has been exploring with them ever since.
---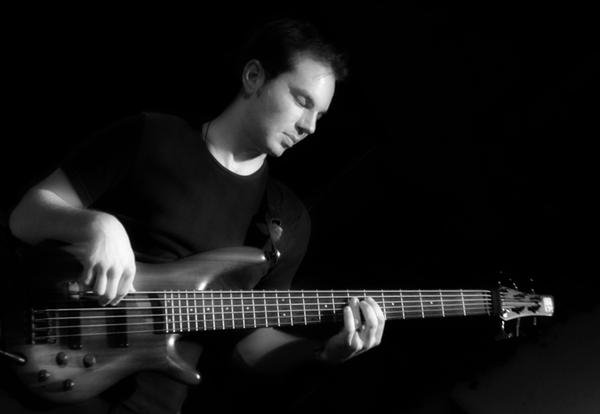 Mike Rosch is a first call bassist in Austin and surrounding areas. His versatility and abilities keep him very busy as he is consistently performing with various groups of all different styles, including jazz, rock, Latin, Salsa and country. He holds a Bachelor of Music degree from Texas State University and is recognized for his virtuosity on multiple instruments. In 2005, Mike was selected as the bassist for the first Hard Rock Café House Band and has won several other awards for his playing.