The Richard Jessee Project
Premier madman guitarist Richard Jessee of the Richard Jessee Project aims to create a fantastic explosion of fusion, jazz, rock, classical, and low down funky music. So, if you like original, spontaneous music with kung fu guitar riffs, you have found the right place.
Stream The RJP video playlist here!
Stream several of the new songs by heading to our merch page too!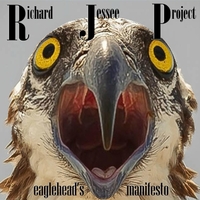 Richard Jessee is now taking on students in the Austin, TX area. Any inquires please email RJP@richardjessee.com
Richard Jessee Project is endorsed by:
All contents are Property of the Richard Jessee Project, all rights reserved.
Questions or Comments?? Contact RJP at RJP@richardjessee.com